Hi guys! This is (a part) of my April TBR, even though we're already halfway through the month. I made the image above saying April, though, and now I can't be bothered to change it so we're stuck with this for now ¯\_(ツ)_/¯
---
The Rose & The Dagger
Okay, so The Wrath & The Dawn was a book I NEVER expected to love- it was fantasy and young adult, sure, genres that I couldn't live without, and also inspired by A Thousand and One Nights- aren't retellings seriously the best? But romance was a genre I disliked (for the most part). Instead, in The Wrath & The Dawn, Shahrzad and Khalid's romance isn't shallow, or a love triangle (thank goodness). It also wasn't a one-sided love, insta-love, or ANYTHING like that at all. Although it certainly felt a bit long, each part was developed, unique, and suspenseful, keeping you on your toes 24/7. Just read it, guys.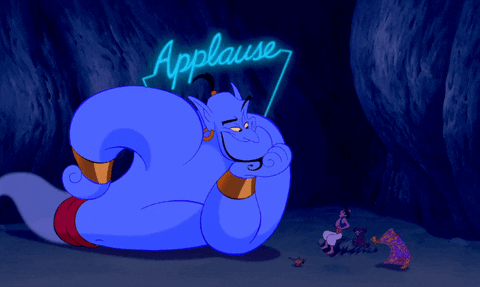 The Rose & The Dagger comes out April 26th (woot woot!) and the book will have WAR. AND MORE TARIQ. AND JAHANDAR. Apparently it'll be a duology, which is amazing, because I couldn't stand The Wrath & The Dawn being a standalone since it was SO WELL DONE, and series that drag on (Pretty Little Liars, Mortal Instruments, Percy Jackson, anyone?) don't excite me. Sabaa Tahir (author of An Ember in the Ashes) gave a rather short (but AMAZING) 5-star-review for it too!
There are also novellas? I can't seem to find them anywhere but it's for sure on my to-read list. The covers are simple, but bold and colourful. The Moth & The Flame is TWATD #0.25, The Crown & The Arrow is TWATD #0.5, and lastly, The Mirror & The Maze is TWATD #0.75.
(The Wrath & The Dawn is a pretty bad title for an abbreviation (TWATD). Some flow more easy, like ACOTAR (A Court of Thorns and Roses) or ADSOM (A Darker Shade of Magic).
---
Red Rising
As a Goodreads Choice Award winner of 2014, AND an amazing 4.23 star rating (heck, even A Darker Shade of Magic didn't even get that much) how could I NOT want to read this book? Although it's dystopian and sci-fi (not exactly a huge fan of dystopian novels here) the names, preview, and quote seem okay. Has anyone read this / loved it? It's not too high on my priority list, but I should be able to get to it. Eventually.
---
I think my older sister read this at her high school book club last year, and I remember bugging her for HOURS to talk to me (but of course, no, she stuck her nose in the book for the entire time). After reading the preview and an excerpt, it really DID sound amazing, so I promised her to read it when I got the chance. The Lies of Locke Lamora is a fantasy / epic fantasy, adventure, mystery, and discovery novel by Scott Lynch, and the first book of the Gentleman Bastard series (currently at 7 books, I believe?)
From the Goodreads preview, The Lies of Locke Lamora is reminiscent of Robin Hood, and follows the life of Locke and his fellow group of orphans? Brothers? (I really don't know). The Goodreads preview is pretty long, so here's the ending:
With a bloody coup under way threatening to destroy everyone and everything that holds meaning in his mercenary life, Locke vows to beat the Gray King at his own brutal game — or die trying…
I bought a beautiful edition of this book (the olive one with green lettering, not the all-blue version) for just $5 CAD. Paperback.
---
After seeing this book on numerous Instagram posts and from the March(?) Owlcrate unboxing, I just knew I HAD to find this book (okay, maybe the biggest reason why this is the top of my TBR is because of the cover). But the cover is really beautiful, and has some aspects of a Middle-Eastern fantasy (yes please!) Although I'm somewhat hesitant of the Wild West parts, Amani, the heroine, sounds super badass and I can't wait to get my hands on this book.
If you read some of my previous posts, you'd probably know that I love love love A Darker Shade of Magic by V. E. Schwab, after my sister forced me to read the first chapter (from then on, I was hooked). But what really got my sister to know about ADSOM was another of Schwab's novels, Vicious- a story about two brilliant, arrogant boys who eventually turn into enemies. Lately, I've been reading more supernatural / superpower-type stories (such as the web serial Worm, by Wildbow) so Vicious seems like a pretty good read right now- and as an added bonus, it's fantasy too.
---
The Winner's Curse 
Actually, with all the reviews, photos and talk about The Winner's Kiss going on, and how it was fantastic, I'm 80% through with reading it right now, and once I finish I might put a review up soon. So far, the first half was rather dull (more lady-like times (sitting rooms, tea party-like settings) and a lot of almost-there-not-quite-there romance. The second half definitely started to pick up, but the transition was much too fast and late for my tastes. The book isn't bad, but the pacing is off, and I think the main reason I'm really continuing this is because I hope the second or third book will be better, now that the parlour and lady life is over.
Other TBR Books
Do you ever have those books you have on your TBR for pretty much no reason? Well, two of those that I really want to read are The Star-Touched Queen and Blackhearts (maybe because I love the pirate theme, or anything to do with folklore or mythology?) Anyways, as long as a book's fantasy, and preferably YA too, I'd just read the excerpt, see the cover, and put it on my TBR.
---
Well, that's it! What books do you wanted to read this month or are looking forward to?